Eoin Finn and Blissology
Monday, October 21st, 2013 at 7:00-9:30pm at Yoga Haven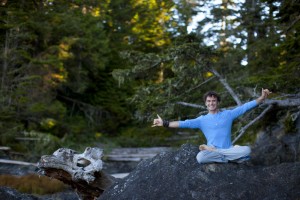 EARTH. BODY. YOGA
Make your practice a ritual to honour our connection to the earth at this crucial time in our planet's existence with renowned Yogi, Blissologist, and Ocean Worshipper, Eoin Finn. Experience true interconnectedness, not just with our own body-mind, but also with our personal relationships, our communities and how we treat our larger environment.
Expect a vigorous and fluid vinyasa practice infused with lightheartedness and depth, followed by Eoin's unique earth-body meditation to leave us feeling plugged in to the source of deep awe, joy and bliss.
Please bring an object you found in nature that means something to you for our Blissology Nature Appreciation Altar.
$65 plus GST.
 We are currently full for this workshop. If you want on the waiting list please leave your name and phone number at 306-757-6765.