Yoga and Ayurveda Lifestyle Course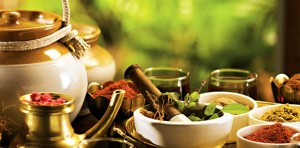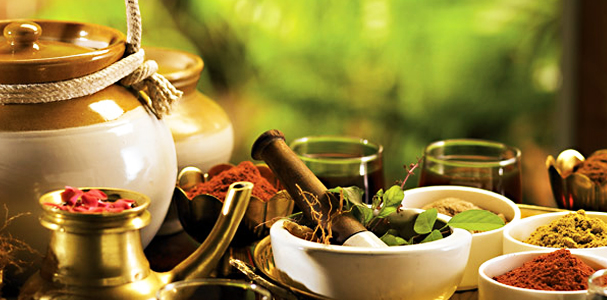 This course with Lori Lee is transformational! It will benefit all yoga students and teachers.
Starts on November 15th, 2017
We will be exploring a practice of yoga and ayurveda. Participants agree to explore the daily rhythms of meditation, postures, food preparation, and self care techniques. Resources will be provided using a password protected page on our website. Together on this sadhana we will be commiting to a daily yoga/mindful movement and meditation practice and dina charya (daily ayurvedic practice) for 21 days.
This course is for the curious beginner, experienced yoga teacher, and those wishing to cultivate a deeper and sustainable practice.
This course is for you if;
* You want to make yoga and ayurveda a daily practice
* You are committed to trying new daily routines
* You want to learn ways to manage stress with greater ease
* You seek growth and change.
* You want to learn new techniques for self care
* You want to feel better in your body
Topics will include;
* Ayurveda Fundamentals
* Daily Routines – Dina Charya
* Cultivating a Home Yoga and Meditation Practice
* Food Preparation as Sadhana
* Yoga for Doshas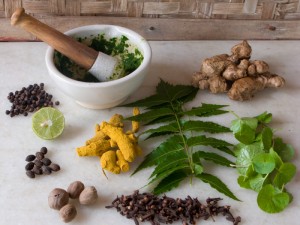 EVOLVE YOUR YOGA!
This course can be done Online Only or Online and Live. We will commit to the practice together for 21 days. I am so excited to share the recordings online with you from our 21 day Yoga and Ayurveda Lifestyle Challenge. You will also receive emails (2 each week) to make sure you are on track during the course. You will have access to our private password protected Yoga Lifestyle page which shares rich information and guidelines on our Yoga and Ayurveda Lifestyle Program,  ayurveda techniques, philosophy and self care, and access to our private Yoga Lifestyle Facebook page. This is a course designed for you to explore at your own pace.  Wishing you love, play and deep reflection in your practice. – Lori Lee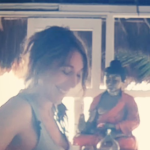 Register at www.yogahaven.ca/registration  (its under enrollments)
You can check out my bio at www.yogahaven.ca/teachers
You can choose to do the Live/Online course for $197 or the Online Only for $108.  For the Live/Online course we meet at Yoga Haven on Wednesday evenings on November 15, 22nd, 29th and December 6th, 2017.
November 15th – 8:30-9:30p – Ayurveda and Yoga Fundamentals
November 22nd – 8:30-9:30p – Cultivating a Home Yoga and Meditation Practice
November 29th – 8:30-9:30p – Food and Ayurveda and Yoga Spa Techniques
December 6th – 8:30-9:30p – Yoga Sessions for each Dosha
We start November 15th, 2017 – Investment: $197 for the half live/half online course or $108 for online only so you can join from anywhere in the world. Registration at www.yogahaven.ca/registration  The course is under enrollments.
**We have added the option to purchase a special $35 one month unlimited yoga pass to Yoga Haven for those in this course. Choose to practice daily at home or at the studio.
Testimonials
'I feel blessed whenever I have the opportunity to learn from Lori Lee. The Yoga  Lifestyle Course was a beautiful reminder to honor my natural rhythms. Lori Lee teaches this so well because she lives these practices. She understands how powerful this lifestyle can be and also that sometimes it is challenging to stay on track.  Lori had such wonderful information and resources to share and keep us inspired. Community is an essential part of yoga lifestyle- and meeting as a group really demonstrated that. Motivating, supporting and connecting as a group with a common interest  was something I looked forward to each week. I am grateful for all I learned in this course and the inspiration it sparked in me to continue studying Ayurveda.
Thank you Lori Lee!' – Tara Rossouw (Yoga Teacher)
" There is so much ancient wisdom wrapped up in Yoga and Ayurveda that it can be difficult to know where to start in taking it off the mat and into everyday life.  Lori presents the material and daily practices in this course in a down-to-earth way making it the perfect place to develop routines and rituals in care and celebration of ourselves." -Carmen Ganne (Yoga Teacher)
"The Ayurveda Lifestyles Course was amazing. I learnt so much and have incorporated many of the rituals into my lifestyle. I have also started to see the benefits of usinbg essential oils. It has given me more self awareness into my own yoga practice, listening to what my body needs and nurturing myself more. Thankyou so much Lori!" – Wendy Edwards (Yoga Teacher)
"I found Lori's gentle approach really affirming to my personal practice of Ayurveda and yoga. The support she and the group provided encouraged me to recommit to some of the practices and that inspiration has carried on beyond the course. It's not about doing more or being "better" but really loving yourself and life more – the course was a beautiful, nurturing reminder of this." – Brett Bradshaw (Yoga Teacher)
I learned so many valuable lifestyle changes that have had such an impact on my daily life. Many of the changes and/or additions were simple and easy to adopt. Of course I slip occasionally but I seem to easily get back on track. 
Understanding the three doshas and where I fit has made so many things about me just make sense. Self care has a whole new meaning to me, oiling my body, oil pulling and eating foods that are right for my dominant dosha just work for me. Thanks Lori"-  Gaye Holliday
"Lori Lee's ayurveda course (Yoga and Ayurveda Lifestyle) has been SO helpful to me. In fact, I love it so much I've taken it twice. First online and then in person. The ayurveda practices help me feel much more comfortable in my body, more focused and centered. The food sadhana helped me remove refined sugar from my diet which is one of the best things I've ever done for myself and something I've never been able to accomplish before. With twenty years experience with yoga, Lori has lots of valuable insights to share. She does so with humour and grace. Spending time with Lori is always a pleasure." – Felechia Brodie (Yoga Teacher)