---
Lori Lee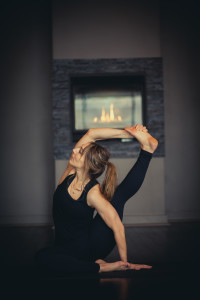 I am the founder and owner of Yoga Haven.  My classes are designed to inspire and challenge you to find your edge in all aspects of yoga.  We focus on pranayama, intentions, strength, and flexibility.  My intention is to evolve our yoga on all levels and explore postures in creative yet authentic ways. I love teaching Sivananda yoga for it's philosophy and roots, vinyasa flow for its intuitive nature, hot yoga for the way it makes my muscles sing, and yin yoga for its yummy contemplative release. My goal is to take the practice of yoga off the mat, so we are having a mindful experience of life.
My first business, Aroma Haven, was in aromatherapy and pure essential oils continue to be one of my great loves. This self care quest led me to yoga and belly dance. I started taking yoga classes in 1994 and I knew after taking my first class I was hooked and wanted to teach.I did my first teacher training at the Sivananda yoga ashram in the Bahamas in February of 1999 and I started teaching soon after. Belly Dance teacher training and workshops followed. I was then drawn to study Kundalini yoga at the Yosodohara ashram in British Columbia. This was a week long training of contemplative yoga.  It was here I discovered the moving meditations of Gabrielle Roth. Teaching and practicing trance dance and moving meditation has been transformative, and there is nothing like moving to the sounds of Jai Uttel live with the guidance of Shiva Rea!  Shiva Rea's courses on philosophy, history, ayurveda, and yoga practice for the householder have deeply influence my teaching.
After years of travelling, taking yoga workshops, holding retreats and running the yoga studio, I went back to the Sivananda yoga ashram in the Bahamas in 2008 for the 500 hour advanced yoga teacher training.  It was at the ashram I met Ayurvedic gurus, Dr. David Frawley and Dr. Vasant Lad. I completed yin yoga teacher training with Bernie Clark in Whistler in 2009. In 2011 I was inspired by two retreats in BC with Dharma Mittra in Naramata and a surf and yoga retreat with Eoin Finn in Tofino.  In 2011 I had an incredible life expanding experience with Thich Nhat Hanh at a 6 day mindfulness retreat at the University of Vancouver. In 2012 I trained in New York City in Unnata Aerial Yoga with Michelle Dortignac.  I study Ayurveda with Cate Stillman and Myra Lewin. I have been certified by the California College of Ayurveda for Ayurveda Yoga Therapy with Dr. Marc Halpern.  I am influenced by workshops with teachers such as Baron Baptiste, Rodney Yee, Rod Stryker( 2001 and 2010), Bhagavan Das (2000 and 2008), Gurmukh Khar Khalsa, Ana Forrest, Ram Das, Sharon Gannon and David Life.
I am passionate about teaching yoga, ayurveda, health and finding joy and pleasure in every day…yes…every day!
Nicole Garnsey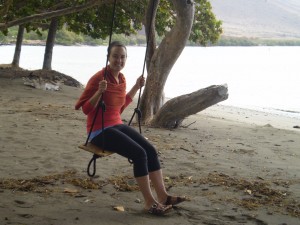 My name is Nicole Garnsey, I am a registered Public Health Nurse and Certified Hatha Yoga teacher who's been teaching yoga for 7 years. I am thrilled to have found myself on this path. It was back in 1996 when i was searching for ways to reduce the feelings associated with stress. I attended a seminar on meditation while go to University. I then became a certified Hatha Yoga teacher in 2009 thru Bodhi Tree Yoga, Regina.
Over the years I have continued to develop my yoga practice by embracing the traditions of pranayama, meditation, asana and Ayurveda. My studies have led me to the teachings of Myra Lewin for which I make regular visits to her home on the island of Kauai. I also have taken to the teachings of Insight Meditation to develop more "mindfulness". Silent retreats are one of my favorite things and something I do annually. My yoga journey and the teachers I have encountered on this path, which are too many to list, allow me to provide a yoga class which is well rounded and rooted in high standards. You will undoubtedly feel challenged both physically and mentally, and my hope for students is to cultivate a feeling of gratitude for their yoga experience. Ultimately, my goal in teaching yoga is to offer instruction of techniques which can help one reduce stress and live a life more present.
Alissa Norick
Alissa started practicing yoga at Yoga Haven in 2002 and completed her 250 hour teacher training at Moksana Yoga Centre in Victoria, B.C. Alissa holds a B.A. in Psychology and Holistic Health. Her passion for teaching is rooted in her wonder at yoga's ability to heal, nourish and inform our lives. She is inspired by her travels throughout Asia and India. Each class is infused with poetry, inspired readings and the opportunity to welcome all aspects of one's being. Alissa is drawn to Classical Yoga, rooted from the Upanishads. Alissa's teaching interests include; Yoga Nidra, Kundalini and flow yoga.
Andrea Churko Roh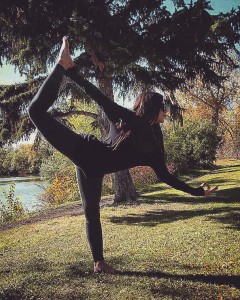 Yoga has been a part of my life for over 5 years, and my practice has helped me develop a better sense of peace and joy in life, both on and off the mat. Yoga is the relationship that is built between the body, the mind and the breath. The sense of freedom and release that is found through yoga has inspired me to live each moment more mindfully.
In my classes, with an authentic non-judgmental teaching style, I love to combine creative sequencing, a spirit of playfulness, and a dose of inspiration to help deepen your practice.
I completed my 200 hr Hatha and Vinyasa teacher training through Yogacara in Whistler, BC accredited with Yoga Alliance.
I seek to help others thrive in life by nurturing body, mind and soul with yoga, and my hope is that you step off your mat feeling refreshed, nourished and balanced.
"The secret to living well and longer is: eat half, walk double, laugh triple and love without measure.."
Wendy Edwards
Wendy Edwards is a Yoga Alliance certified yoga teacher who began with the practice of Ashtanga yoga in 2005, expanded her practice to include Sattva Yoga and completed her Sattva Yoga teacher training in 2012. She has been leading yoga classes since May 2012 and enjoys sharing her knowledge of yoga and helping her students find their true potential. Sattva is a state of harmony, balance and joy. Wendy's yoga class brings balance, iiner strength, flexibility and energy in a "fluid posture flow" followed by breath techniques and guided meditation..leaving you feeling blissful with balanced body, breath and mind.
Mary Ann Grimsrud
As a practitioner, I am inspired daily by the incredible benefits of yoga which has been part of my life for many years.  As a teacher, I feel blessed that I can share my knowledge and bring the yoga experience to others.  My teaching qualifications include 220 hours of Yoga Alliance accredited training in hatha, vinyasa, restorative and yin/nidra.  Uniting mind, body and breath through the art of yoga changes lives and is a gift to the world.  My wish is that students are moved by their own yoga experience and motivated to include yoga as a meaningful and nourishing aspect of everyday life.  Namaste.
Kellsey Calhoon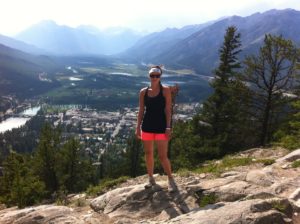 Kellsey Calhoon is a Registered Psychologist and Registered Yoga Teacher. She completed her training in November 2016 through Lori Lee's 200 hour Yoga Teacher Training at Yoga Haven. A yoga class with Kellsey is focused on being present with wherever one is at that day, and makes space for self-expression, humor and playfulness. Kellsey intends to share lessons on the mat that can be applied to everyday life, such as self-love, inner peace and safety, setting boundaries and respecting limits, sitting with discomfort, compassion, balance, self-soothing, and connection to oneself and others.  
Nikki Neu
Yoga has been in my life since 2012. I recently completed my 200 hr Vinyasa/ Hatha teacher training with Lori Lee at Yoga Haven in September, 2017.
 I turned to yoga to introduce a hobby in my life, and to find some quiet time for myself. It was then that I was hooked, after my very first practice. What I love most about yoga is turning inward, community, movement & breath . My goal as a teacher is to connect students to there inner world by working through Pranayama (breath), and Asana(posture). I hope to bring people together through the practice of yoga, on and off the mat. I hope to share this journey both as a student and teacher with you. See you on the Mat !
Scott MacLean
Jason Sazinski
Leah Pantel